The AHRC funded project Jane Austen's fiction manuscripts represent the first significant body of holograph evidence surviving for any British novelist.
They represent every stage of her writing career and a variety of physical states: working drafts, fair copies, and handwritten publications for private circulation.
Digitization enables their virtual reunification and will provides scholars with the first opportunity to make simultaneous ocular comparison of their different physical and conceptual states, facilitating intimate and systematic study of Austen's working practices across her career.
Many of the Austen manuscripts are frail; open and sustained access has long been impossible for conservation and location reasons.
The digital edition will include in the first instance all Jane Austen's known fiction manuscripts and any ancillary materials held with them.
Visit the project website for more information.
Share and Enjoy
Despite the unbiquitous presence of moving image and sound in much of our daily lives, it has largely failed to make any impact in academic teaching, learning and research.
In an attempt to strengthen the role of film and sound in further and higher education, the Film and Sound Think Tank has recently launched a set of videos.
The films examine the role of audio and visual content in education, and how the protential of this media can be unlocked.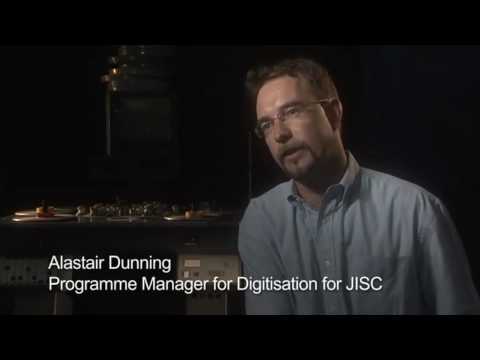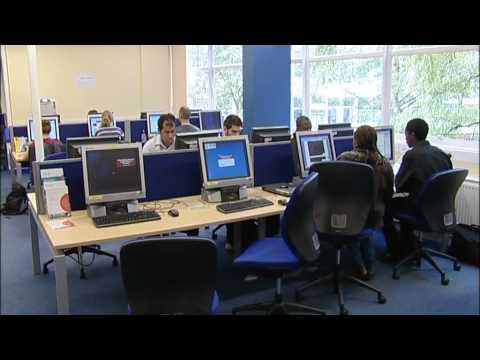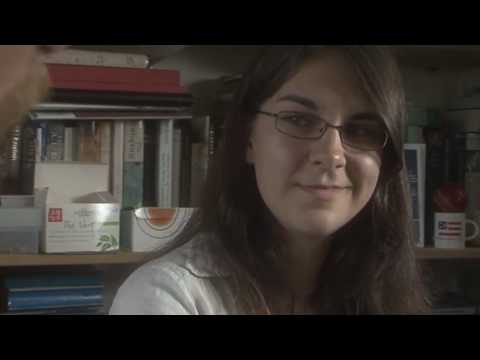 The fourth video is available on Vimeo:
JISC – Unlocking Artists' Rights – JISC Film and Sound Think Tank
As an aside, it is interesting to note the number of views these videos have had in their short life on YouTube (one of the videos – Using Ausio in education – had 138 views).
While the numbers don't necessarily tell us the whole story – how long were they viewed? – this may already signal the importance and levels of interest in this topic to the education community and beyond.
Share and Enjoy
The First World War Poetry Digital Archive at Oxford University recently held a two day workshop for teachers and lecturers to  help support the creation of resources to enhance teaching and the student experience of the poetry archive.
One of the most interesting outcomes of the workshop was the immense popularity of the Great War Archive (GWA), a Flickr community for members of the public to submit images relating to the First World War.  Participants drew heavily on this broad public archive of images and personal memorabillia, all directly related to the First World War.
The manuscripts, letters and texts of the poets work was often complimented with images from the GWA which allowed the participants to explore wide thematic and subject areas, including propaganda; childrens' literature; 'afterwards'; and women and war. All materials were then added to the education section of the archive.
While the poetic manuscripts and correspondnce is clearly at the heart of the project, and represents one of the most comprehensive archives of first world war poetry anywhere, the GWA engages the formal poetry archive in a much wider discussion with the first world war in general, and in the experiences of families and communities who were directly, or indirectly effected by it.
Institutions are increasingly under pressure to reach out to the wider community, and are finding it an ever increasing part of their remit and conditions of funding to prevent the exclusion of certain groups. 
It will be very interesting in the next few years to see how heritage institutions such as libraries, museums and archives engage in this dialogue, and to see how JISC and similarly funded projects find innovative ways to address wider participation. 
Share and Enjoy

The Learning on Screen Conference 2009 will be held at The Wellcome Collection, on 7th and 8th April 2009 and will focus on:
Disability and Access to Moving Image and Sound.
The Learning on Screen Conference will offer an opportunity for academic service providers, web developers, lecturers, broadcasters, educationists, advisors, publishers and representatives of disability groups to meet to see examples of best practice, to learn about new techniques and to discuss the challenge of reaching the standards of delivery required by legislation to meet the needs and expectations of users.
For more information and details on how to book a place see the conference programme.
Share and Enjoy
In addition to digitising a huge variety of material (text, sound, images, moving images…) tracing about 500 years of British and international history, culture, life and society, the great majority of digital collections funded under the JISC Digitisation programme has also developed learning resources and tools to help teachers and students make the most of a digital "sea of stories", and prevent drowning in it.
This presentation introduces some of the recently launched digital collections and highlights key interactive features that can be used by teachers and learners to complement more traditional teaching methods, including e-learning framework (Newsfilm Online); interactive writing frame and maps (Cabinet papers 1915-1978) and path creation scheme (First World War Poetry Digital Archive).
The slides also highlight some of the key issues for digitisation projects and provide examples of how these have been handled by projects within the JISC Digitisation programme including:
o Content selection
o Metadata
o Licensing and IPR
o User engagement
o Sustainability
as well as references to useful resources and toolkits.
Share and Enjoy
The Learning on Screen Conference 2009 will be held at The Wellcome Collection (183 Euston Road, London NW1 2BE) on 7th and 8th April 2009.
This annual conference was established by the Society for Screen-Based Learning and focuses on the delivery of learning and research with moving image and sound – be it broadcasting, web delivery or cinema.
Two key themes of the conference will be:
• Disability and Access to Moving Image and Sound
• Online Moving image and Sound Services for Learning
The programme will be arranged in 30 minute sessions. The organisers are therefore seeking proposals with a speaker presentation time of 20 minutes each.
Proposals should be submitted (with a title and 200 word summary, along with your name, current position and short biography) to pa@bufvc.ac.uk on or before 15th January 2009.
For more information about the conference please visit the BUFVC web site.
Share and Enjoy
Carol Green, from Craven College Skipton, was one of the first lecturers to use the NewsFilm Online resource in a classroom setting, selecting a suite of films from the archive that explore the idea of moral panic.
In particular, she wanted to show her class of Journalism students that the idea of moral panic is not a contemporary one. Clips from the NewsFilm Online archive were central to her argument that moral panics are not only a contemporary concern, but had an imapact in the 1950s.
A news-clip reporting on violence between Mods and Rockers was a key part of her work.
You can see a video of Ms Green explaining her usage of the resource from the JISC website.
Share and Enjoy