Over 2000 recordings by British and Irish Muscians have been digitised and made available online in a project by Kings College, London.
The Musicains of Britain and Ireland 1900-1950 project is allowing listeners and researchers to rediscover leading musicians who were once household names.
Most of the recordings are making their first public appearance since they came out on shellac over 60 years ago and are linked to a range of research resources about the history of recording to help people make the most of the collection.
The discs were selected specifically to highlight world-class British and Irish performers recorded between 1900 and 1950, especially artists neglected by the newly-formed EMI after the merger of the Gramophone Co and Columbia in 1931.
For more information about this project and to listen to some samples,visit the JISC webpages
All the tracks and many more are all available on the CHARM website.
Share and Enjoy
This week saw the launch of the Serving Soldier project at Kings College, London.
The project is providing online access to unique original documents and photographs held by the Liddell Hart Centre for Military Archives.
The project takes the multi-faceted role of the soldier as its central theme: Exposing a proportion of little known material (hidden stories) and provide a body of material of contemporary relevance to researchers, students and today's serving soldiers.
Furthermore, the project has also commissioned and produced a play which was performed at Shrivenham Officers training camp. 
The play entitled 'Fighting Your Corner' draws on historical collections (diaries, reports and first had accounts) relating to previous conflicts in Afghanistan.
Share and Enjoy
Despite the unbiquitous presence of moving image and sound in much of our daily lives, it has largely failed to make any impact in academic teaching, learning and research.
In an attempt to strengthen the role of film and sound in further and higher education, the Film and Sound Think Tank has recently launched a set of videos.
The films examine the role of audio and visual content in education, and how the protential of this media can be unlocked.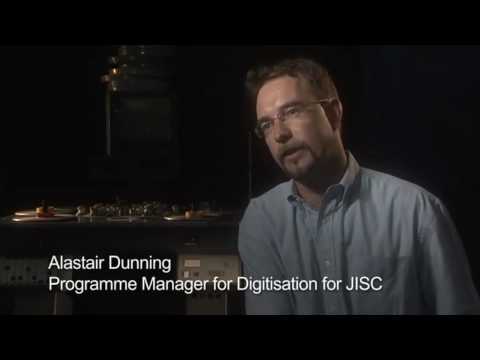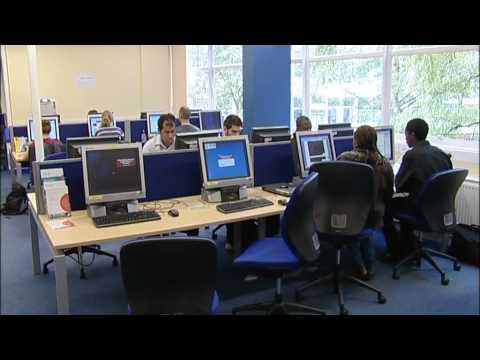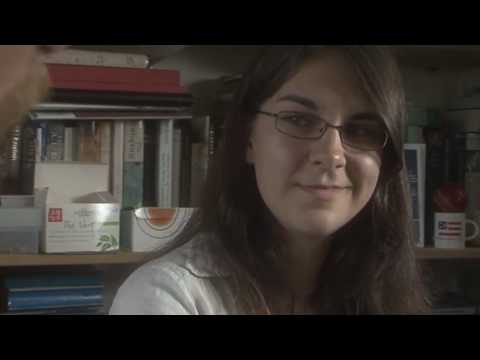 The fourth video is available on Vimeo:
JISC – Unlocking Artists' Rights – JISC Film and Sound Think Tank
As an aside, it is interesting to note the number of views these videos have had in their short life on YouTube (one of the videos – Using Ausio in education – had 138 views).
While the numbers don't necessarily tell us the whole story – how long were they viewed? – this may already signal the importance and levels of interest in this topic to the education community and beyond.
Share and Enjoy
The addition of over 1500 recordings of Chopin's music – including key performances of piano repertoire, including all Mazurkas, Preludes, Etudes, Polonaises and more – is another string to the bow of the British Library's Archival Sound Recordings.
The Sound Archive has now built up a formidable array of early recordings of canonical composters, comprising over 500 hours. All the pre-1958 recordings are available freely to UK users.
Share and Enjoy
Moving images and sound recordings are still relatively little used as support to teaching and learning in comparison to other, more established, digital resources such as images and text material. However, they do offer great potential for being exploited in innovative ways within teaching and students work, as well as, of course, research.
The digitisation of key sections of the London Broadcasting Company/Independent Radio News (LBC/IRN) archive, the most important commercial radio archive in the UK, offers over 3000 hours of news and current affairs between 1973-1990s, which often present a different approach to state-funded (BBC) radio programmes.
On the LBC/IRN web site one can download a brief but useful paper by Dr Hugh Chignell, of Bournemouth University, who's been associated with the project since its inception, on suggestions for how the archive can be used by teachers and students, (Chignell, H., 2009. LBC/IRN Archive Teaching and Learning Case Study. Poole: Bournemouth University. (Unpublished))
In his introduction, Dr Chignell highlights some general points before delving into more detail:
-The archive is important both in terms of content (especially news and current affairs coverage of political, economic, social and cultural events and developments) and for also for production techniques employed (including interviews, vox pops, phone-ins, reportage and rolling news).
- The online resource lends itself to student centred learning in which the student can explore the archive using the search and key word functions. [...]
- Perhaps the most exciting archive-based student projects will include examples of audio which have been downloaded and then edited and incorporated into a web based report with audio examples, possibly within a multimedia product.
Dr Chignell then proceeds to suggest some key themes of the period covered in the archive that can be traced through the recordings, such as:
- the election and politics of Margaret Thatcher
- the Miners' strike
- issues relating to Health and AIDS
- others issues of social relevance such as Marriage.
This project was funded by the JISC Digitisation programme and delivered by Bournemouth University in collaboration with BUFVC.
Other sound and moving images projects funded by the JISC Digitisation programme are the British Library Archival Sound Recording, and the British Film Institute's InView project.
Share and Enjoy
JISC Digital Media recently launched Video Assist.  This is a new in-depth consultation scheme offering a free bespoke advice and training in the creation of video resources, for a selcted number of successful projects.
Below are further details of this exciting new service:
JISC Digital Media today announces the launch of Video Assist, a new service offering free in-depth support to projects in higher and further education institutions which require the creation of moving image resources.Video Assist provides a service to complement JISC Digital Media's existing support framework of a helpdesk, advice documents and workshops.A project which qualifies for Video Assist will receive 4 days' worth in total of bespoke off-site support and on-site supervision, helping the project to achieve its ambitions more quickly and effectively.The interaction with project personnel will embed skills and knowledge, leaving as a legacy a team of people able to carry out similar work in the future with a new degree of skill and professionalism.

Video Assist will run during the 2009-2010 academic year in three rounds, with two projects selected for support in each round.  For more information see the JISC Digital Media Website
Share and Enjoy
The British Film Institute has announceed the completion of a ground breaking project to give academics, teachers, students and researchers free online access to hundreds of hours of film and television. Available through the BFI National Archive these clips tell the complex social, economic and political history of Britain in the 20th century.
Funded by JISC as part of its digitisation programme, BFI InView: Moving Images in the Public Sphere comprises more than 600 hours of full-length films and television programmes, alongside over 8,000 pages of related documents that have been digitised and made exclusively available to colleges and universities via a dedicated website.
Accessible through federated access management, meaning HE and FE users can view the materials with a single sign-on, the BFI InView site is easily searchable with materials catalogued and organised under six main categories:
• Education
• Health
• The Environment
• Immigration, Race and Equality
• Industry and Economy
• Law and Order
Share and Enjoy
From Indian ritual music to bawdy English pub songs to Ugandan court music to Nigerian Highlife, the British Library's collections of world and traditional music are emerging from the shelves of the Sound Archive and appearing on the Archival Sound Recordings website.
Below are some of the new collections that are available from the Sound Recordings Website:
•    Traditional music in England – Ranging from rowdy pub sessions to intimate settings in exponents' homes, this collection represents a valuable resource for the study of repertoire and performance styles and provides unique insight into the folk scene of England.
•    Music in India – Recordings of folk, devotional and ritual music from remote rural areas of India, recorded as part of a collaborative project between ethnomusicologist Rolf Killius, the Horniman Museum and the British Library.
•    Decca West Africa Recordings – Commercial recordings from the British Library's holdings of the Decca West Africa yellow label series, issued on shellac disc between circa 1948 – 1961. The collection includes music recorded in Benin, Ghana, Nigeria, Sierra Leone, and possibly Togo, encompassing a wide range of popular genres of the time including Highlife, Rumba, Calypso and early Nigerian jùjú as well as some more traditional performances.
•    Peter Cook Uganda Recordings – Made between 1964 and 1997 these ethnographic field recordings of traditional, ritual and courtly music complement the collection of Klaus Wachsmann's Uganda Recordings from the 1940s and 50s.
The Traditional Music in England collection will continue to grow over the coming months, as will the ethnographic field recordings which will eventually include material from across Africa, Asia and Central Asia.
To receive updates about new collections as they become live please sign up to the Archival Sound Recordings blog RSS feed.
Share and Enjoy
 The British Library's Archival Sound Recordings project, supported by JISC, today launches a vital new resource for the exploration of western classical music heritage.
Bringing together nearly 1000 historic recordings, this freely available online collection allows researchers to easily compare various interpretations of great composers, tracing the impact of globalisation on performance style and its evolution throughout the early 20th Century.
Available works include:
Celia Duffy – Head of Research, National Centre for Research in the Performing Arts, Royal Scottish Academy of Music and Drama said:
"Digital collections, such as Archival Sound Recordings, have enormous potential for researchers and students. By placing previously inaccessible archives online, they create the potential for new fields of cross-disciplinary research, reflecting the social, cultural, technological and political changes that have shaped contemporary society. In particular, the Classical Music collection provides researchers with the means to easily assess how performance practice has changed over the years and gain fresh insight into familiar works."
For further information about the archive visit the British Library's Sound Archive
Share and Enjoy

The Learning on Screen Conference 2009 will be held at The Wellcome Collection, on 7th and 8th April 2009 and will focus on:
Disability and Access to Moving Image and Sound.
The Learning on Screen Conference will offer an opportunity for academic service providers, web developers, lecturers, broadcasters, educationists, advisors, publishers and representatives of disability groups to meet to see examples of best practice, to learn about new techniques and to discuss the challenge of reaching the standards of delivery required by legislation to meet the needs and expectations of users.
For more information and details on how to book a place see the conference programme.
Share and Enjoy